Rhythm Study II (2019)
Still from Rhythm Study II

Following Rhythm Study (2016), this is the second in a series of playful collaborations in movement and music through film. The 7-minute video is derived from footage of Nicola van Straaten improvising, edited and overlaid with text from WhatsApp conversations between the two artists about the challenges faced in the creative process. The soundtrack is constructed entirely from audio recorded by the video camera's microphone while capturing the footage.

Presented at Circle1 Gallery, Berlin, on 10 August 2019 as part of an evening of collaborative works by Nicola van Straaten and Coila-Leah Enderstein, curated by Sophie Field.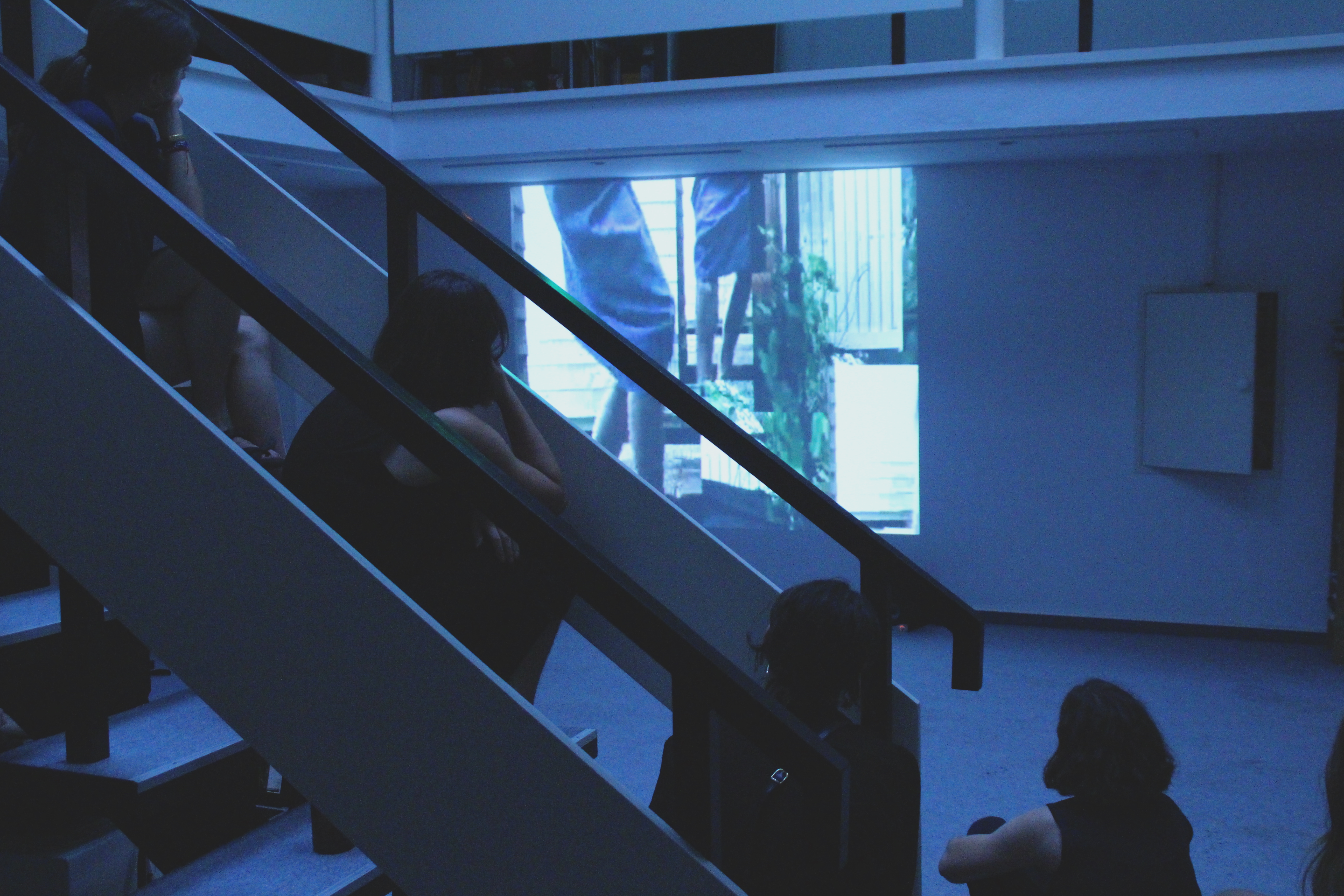 Circle1 Gallery, Berlin, 2019. Image by Stav Eitan